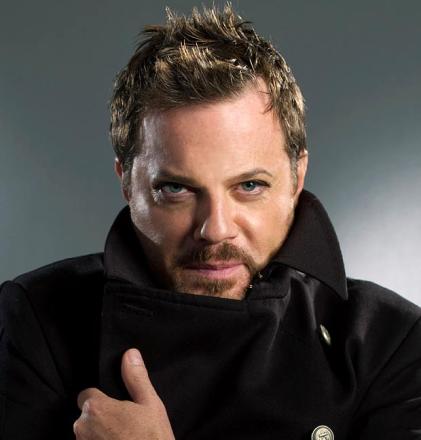 Eddie Izzard is to headline a major online fundraiser featuring artists from all around the world.
To celebrate international comedy, offer stand-up fans some stay-at-home entertainment and to raise money for Médecins Sans Frontières, Mick Perrin Worldwide is producing a free hour-long live comedy showcase via Komedia Live's YouTube channel on Thursday 14th May at 8pm BST.
Presented live by Schalk Bezuidenhout, Comedy Without Borders will feature 10 first-class comedians, providing amusement from a wide range of perspectives across the globe, streaming in from India, Iceland, Australia, Italy, South Africa, America & Russia. Offering fresh takes on the world as it turns upside down, tune in live to see a stellar cast from the comfort of your sofa.
Dropping in as a special guest will be Eddie Izzard. Taken from his live theatre show Expectations of Great Expectations, Izzard will perform an extract from Charles Dickens' classic novel Great Expectations.
Comedians appearing in the showcase will include:
Conrad Koch (South Africa)
Francesco De Carlo (Italy)
Schalk Bezuidenhout (South Africa)
Special guest: Eddie Izzard 
Tune in live to Comedy Without Borders for free at https://www.youtube.com/KomediaLive
Start times for participating countries:
United Kingdom BST Thursday 14th May 2020 at 20:00
USA PDT Thursday 14th May 2020 at 12:00
USA EDT Thursday 14th May 2020 at 15:00
Iceland GMT Thursday 14th May 2020 at 19:00
South Africa SAST Thursday 14th May 2020 at 21:00
Italy CEST Thursday 14th May 2020 at 21:00
Russia MSK Thursday 14th May 2020 at 22:00
India IST Friday 15th May 2020 at 00:30
Australia AET Friday 15th May 2020 at 05:00