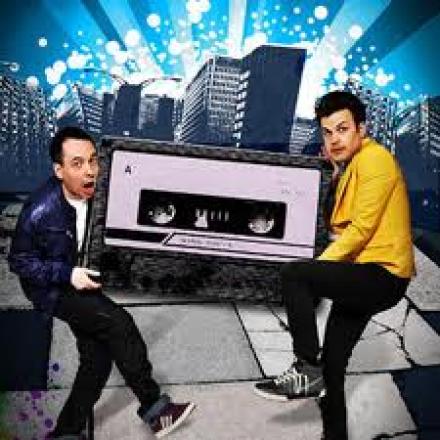 I've seen Abandoman loads of times over the years. At the Hackney Empire New Act of the Year, in a tent in Greenwich, at the Altitude Festival and elsewhere and they have never failed to be entertaining. Rob Broderick's improvised raps always raise a laugh. His rhymes may not always be absolutely spot-on but let's face it, could you come up with off-the-cuff couplets off the top of your head in front of a packed house for an hour? No? Thought not. They are doing their latest show at the Udderbelly this week for five nights from Tuesday. I have a sneaking feeling it will include their classic What's In Your Pocket? routine where Broderick goes through the crowd riffing on things people hold up – bring along an orange and see if he can come up with a rhyme for that. 
There have been a lot of benefits lately, but the Bloomsbury Theatre has a particularly good one this Tuesday. The annual Laugh Till It Hurts Fundraiser in aid of Macmillan Cancer Support features a real cross section of oddities, veterans and fast-rising stars. You can work out which is which for yourself from a list that contains Paul Foot, Sean Hughes, James Acaster, Katherine Ryan, Romesh Ranganathan and Aisling Bea. Your compere for the night is Ray Peacock. 
Also at the Bloomsbury for two nights from Thursday is Richard Herring with his latest full-length show, We're All Going To Die!. Having tackled male tackle in Talking Cock as well as love and religion in other acclaimed shows, he now homes in on one of life's certainties, exploring our attitudes to death, which, funnily enough Billy Connolly has just done on ITV1. Of course, Herring does it in a more puerile way than Connolly, but also in a cerebral way, showing his knowledge of Shakespeare as well as taking the piss out of the man who faked his death by pretending to die in a tragic canoe accident. If you want to get your laughs recorded for posterity so that they live on after you are gone, Friday's show is being filmed for a DVD release.