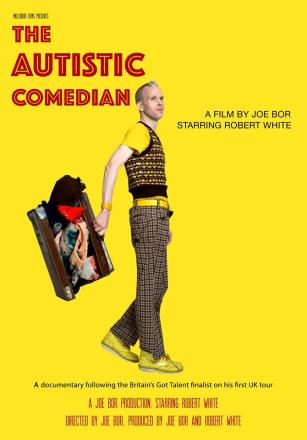 A feature-length documentary film is being made about Robert White, the comedian who was a runner-up to Lost Voice Guy Lee Ridley in the Britain's Got Talent final in June, 2018.
The film, directed by fellow comedian Joe Bor, is entitled The Autistic Comedian. It follows White as he heads off on his first post-Britain's Got Talent national tour.
Bor has been working on the film with White for almost a year and hopes it will be out very soon.
"It's a documentary about my friend, comedian and BGT runner up Robert White. Filmed over a few months, it documents Robert's first tour and how he coped with his new found fame and his autism I'm very proud of it and excited for people to see it," says Bor.
There is a one-off sneak preview at Top Secret Comedy Club in London on Sunday 19th Jan at 3.30pm (to raise money for the film. You can buy a ticket here.