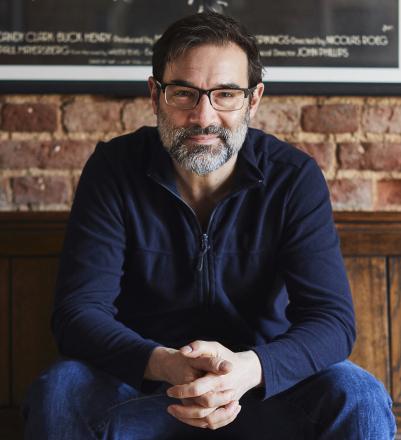 Comedian, writer and podcaster Adam Buxton is heading out on tour in 2020.
To coincide with its publication, Adam Buxton will talk about and read from his upcoming new book on a 23-date UK Tour in May and June 2020. The tour starts on Monday, May 11 at London's Queen Elizabeth Hall and currently ends at Bristol's Tobacco Factory on Friday, June 12.
The show will incorporate rambles on topics including parenthood, formative cultural influences of the 1980s, confrontations on trains, wet dreams, boarding school trauma, The Adam & Joe Show, dead Dads and David Bowie.
The evening will include both funny and serious moments and some questions will be answered, maybe even some VERY big ones. To be honest that's unlikely, but it should be fun anyway.
Adam Buxton is also an actor and director who has appeared in films such as 'Hot Fuzz', 'Stardust' and 'Son Of Rambow' as well as a variety of TV shows in the UK.
He is the host of the Adam Buxton Podcast, one of the best interview podcasts in the world and recently released a major "ramblechat" with Chris Morris.
Since 2007 he has hosted 'BUG', a bi-monthly live show that combines music videos and comedy that was a TV series on Sky Atlantic in 2012.
He first broke through with lifelong friend Joe Cornish as half of award winning TV, radio and podcast duo Adam & Joe.
News: Adam Buxton book to be published in 2020.
Tickets go on sale on Monday, November 18 at 10am here. Click here for full tour dates.
Picture: Ben Catchpole