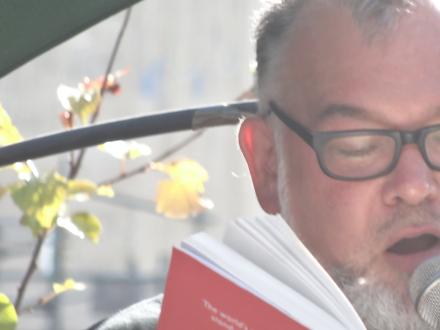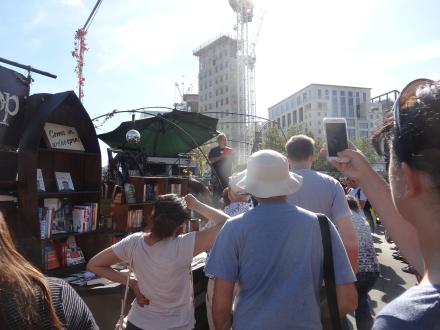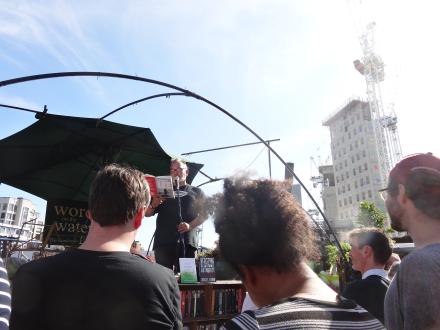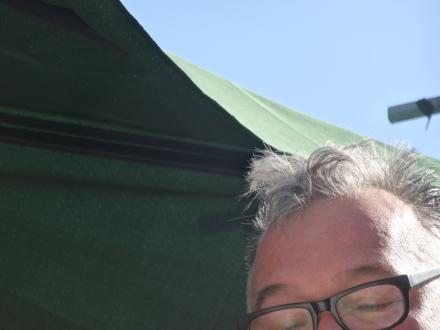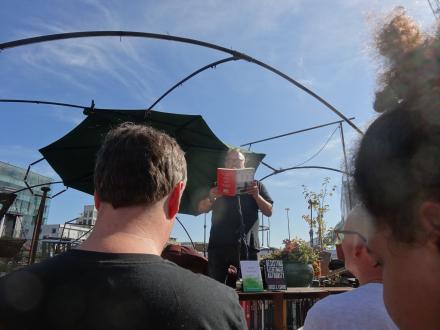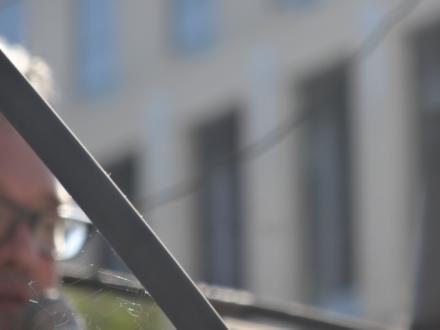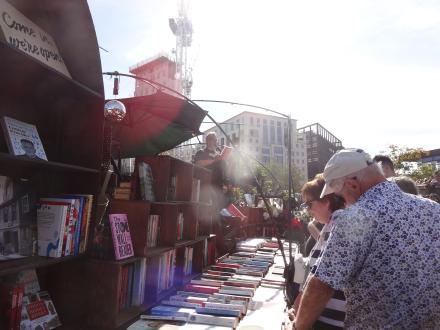 Just going through some recent photos and found these shots of Stewart Lee's book launch for his latest collection of writings March of the Lemmings.
The launch/reading took place on the deck of Word on the Water, the floating bookshop moored on the Regent's Canal in Granary Square, near London's King's Cross last Sunday 15th September.
"As there is no room for listeners on the boat, I will address them as they stand on the shore," said Lee before the event. "I will be like Christ talking from a fishing boat, or a Viking leader making laws from the island of the Icelandic Tingwall parliament."
The reading was followed by a free jazz set from Alan Wilkinson, Steve Noble and John Edwards, perched on the barge's roof. "The badly thought out event may set back the cause of the written word, and all jazz, for decades", confessed Lee.
"Some of the book, which deals almost exclusively with Brexit and was completed in March, now feels irrelevant", he added, "but much of it is so prophetic it is as if it was written by an omnipotent God, bending reality to his will, which frightens me to be honest" 
Stewart Lee: March of the Lemmings is published by Faber & Faber. Buy here.