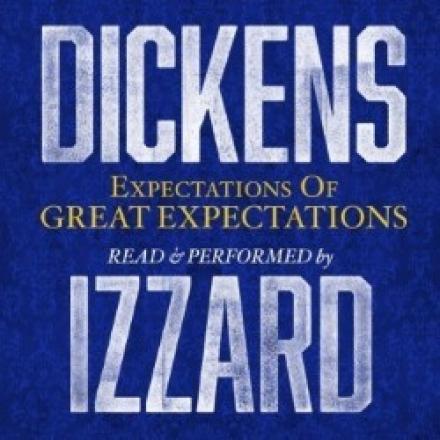 Eddie Izzard is to reprise his reading/performance of Charles Dickens' classic epic Great Expectations in Ludlow following a sell out run at the Edinburgh Fringe.
The performance on September 14 will mark the launch of Susie Church's book Catching The Light. This show offers the people of Ludlow the chance to watch Eddie follow in Dickens' footsteps and celebrate the great writer with his own very personal reading/performance of the master's much-loved classic story.
Susie Church was a friend of Izzard, who died in 2016. This book, Catching The Light allows us to see her perspective of the world that surrounded her,
Eddie Izzard wrote the foreword to 'Catching The Light' and says: "I first knew Susie Church before she was married, when she was Susie French. We were both at Sheffield University, just finding our way in life and I remember she always had a wonderfully free spirit about her. A few years later, down in London, we got to know each other all over again when we started going out together. And I remember clearly the day she started pointing out the different architectural looks and styles in the buildings in London. I had loved art class when I was younger, but now she rekindled a desire in me to appreciate light and form and a visual perspective.
It's always hard to deal with the news that someone is very ill, and I didn't quite believe it when Susie told me she was terminally ill. The only positive thing about her illness was she started to paint, on paper and on iPad, at a much higher rate. So this book is a testament to her life and her talent. It's rare that you can leave a legacy behind but she has and this is it. I hope you enjoy her work and her spirit and above all - her ability to catch the light"
The performance takes place on Saturday 14th September at 5.30pm at Oscars at Ludlow Assembly Rooms
Tickets: 01584 878141/ ludlowassemblyrooms.co.uk