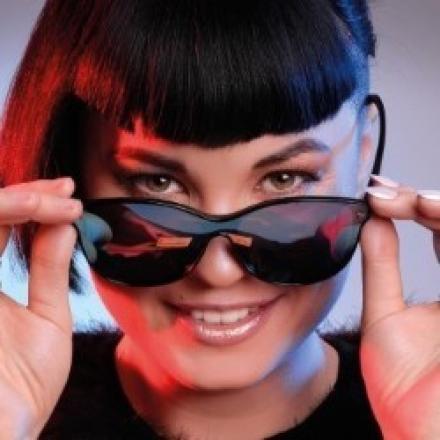 NextUp​ have had their biggest year yet at The Edinburgh Festival this summer. The team filmed multiple specials per day totalling​ 14 n​ew specials to hit the platform this autumn.
Kenny Cavey, founder and Head of Production said "​The standard was insanely high this year and we're really pleased with the fantastic acts we captured, giving our members a real feel of the fringe. NextUp is all about discovering incredible acts you may not have heard of before and this latest tranche won't disappoint - there's something for every taste.​"
The service champions the most exciting names in stand-up comedy and discovering, filming and showcasing their work (particularly at Edinburgh) is at the very heart of what they do. The shows they filmed this year reflect the true breadth and depth of the live comedy circuit and showcasing rising stars against already big name acts.
This year NextUp filmed 14 shows including:
Zoe Lyons - Entry Level Human Esther Manito - Crusade Ashley Storrie - Hysterical Juliette Burton - DeFined
Bec Hill (pictured) - I'll Be Bec
Robin Morgan - What a Man, What a Man, What a Man, What a Mighty Good Man (Say it Again Now) Edd Hedges - Shut it Down Carol
Daniel Wye - Seayonce Deja Voodoo
Anesti Danelis - Six Frets Under
Aaron Simmonds - Disabled Coconut
With Nextup memberships, comedy fans also get invites to be in the live recordings, suggest acts and features for the platform and now they can even join comedian ​James Acaster​ as part of the comedy revolution and buy shares in NextUp as part of their upcoming ​Crowdcube round​, from as little as £10.
NextUp release two shows per week and these Edinburgh fringe shows will start to be released as early as mid-September.
NextUp is available on iOS, Android, web, Fire TV, Apple TV, Chromecast, Airplay, Roku and Amazon Channels. NextUp costs £4.99 per month with a 7 day free trial. More info here.