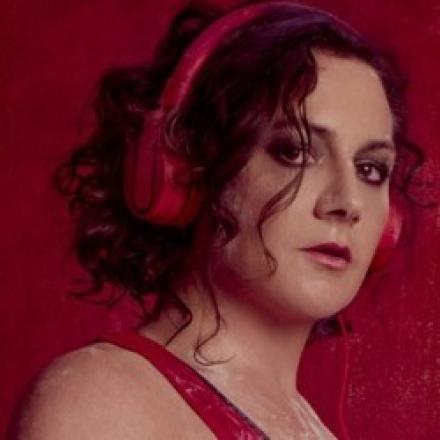 'Hench' for people who don't know the word – is a body building term that means well built, muscular and strong.
Jessica Fostekew has always been sturdily built – but now she's started bodybuilding and she's happy to think of herself as 'hench'.
This is a show about body issues, about feminism and about how, as a woman, we are supposed to be strong.
Fostekew begins with some feminist compliments she has devised to make her audience feel appreciated.
But of course compliments are not always like that. Compliments are hard to think of and hard to accept, because of the way the world views women and their bodies.
Fostekew, with her newfound body confidence, is fighting back against assumptions of how women should look and feel.  And she lets out a horrible roar when recalling all the times she was made to feel her body wasn't quite the correct shape. 
She became a mother three years ago and tells a quite terrifying birth story. You aren't supposed to remember the pain of childbirth but Fostekew both remembers and recreates it in an utterly vivid way.
She introduces us to her own mother, who recommends dignity and composure and whose notion of femininity is quite different from her own. 
And we meet her son, the most boyish boy that ever was – despite Fostekew's attempts to steer him towards gender neutrality. 
It's a brilliant and very funny celebration of how it feels to be a woman and how to accept your physicality. And it is also a muscular hour of stand up, with powerful storytelling and perfectly crafted jokes.
Don't make the mistake of thinking this is a show only for women. The men in the audience were talking excitedly after the show, quite possibly having fully grasped some of the concepts Fostekew talks about for the first time.
Jessica Fostekew: Hench until August 25. Tickets here.
Read more Edinburgh Fringe reviews here.
****