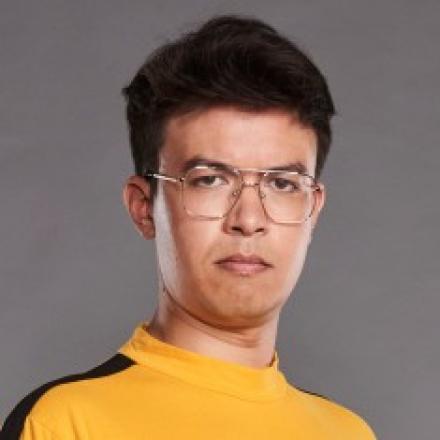 Nish Kumar, Angela Barnes, Andy Zaltzman, Phil Wang, Kiri Pritchard-McLean, Zoe Lyons, Patrick Kielty, and Andrew Maxwell will be hosting an episode each of the News Quiz, as Radio 4 celebrates the 100th series. The new series will begin on 30 August on BBC Radio 4 and BBC Sounds. 
Kicking off the first episode will be award-winning comedian Zoe Lyons. Zoe has been a regular panellist of The News Quiz, first appearing in 2016. She frequently appears across the BBC and had a Radio 4 series, Zoe Lyons: Passport Paddy in 2018. 
Zoe Lyons says: "What an absolute treat to be allowed to take the helm on this brilliant show. Miles left impossibly big shoes to fill so I'll have to bring my own rather sensible slip-ons for the occasion."
A regular on TV and Radio, Nish Kumar hosts BBC Two's The Mash Report, whilst appearing as both host and guest on BBC Two's QI, Mock The Week and Live at the Apollo. On radio, he hosted Radio 4 Extra's Newsjack for four series from 2015, as well as two series of his Radio 4 programme Spotlight Tonight with Nish Kumar.
Winner of the BBC New Comedy Award in 2011, Angela Barnes is no stranger to The News Quiz, writing for the panel show before going on to star as a regular panellist of the show. Angela has hosted Newsjack on 4 Extra, and the second series of her Radio 4 show Angela Barnes' You Can't Take It With You broadcast earlier this year. She will host the second episode on September 6.
Angela Barnes says: "When I started comedy I did an interview and they asked me what my dream job would be. I said it was to be on the News Quiz panel so, as you can imagine I'm pretty excited to now have the chance to host!"
Comedy stalwart, Andy Zaltzman first featured on the panel show in 2006. He also features in a range of comedy, sport and political programmes across the BBC. On Radio 4 he has written and hosted Andy Zaltzman's History of the Third Millennium, Empire-ical Evidence, and The Department with John Oliver. Andy also co-hosts The Bugle with Nish Kumar.
Currently completing a sold-out run in Edinburgh, Phil Wang has featured on panel shows across TV and Radio including Have I Got News for You, Would I Lie to You?, QI and host of Live at the Apollo. He recently performed a stand-up special Phil Wang: Wangsplaining for BBC Radio 4 and co-created and starred in two series of Radio 4's Daphne Sounds Expensive.
Phil Wang says: "It's about time I hosted The News Quiz. For too long has it been presented by the informed."
Kiri Pritchard-McLean currently hosts Radio 4 Extra's Newsjack, and on Radio 4 she regularly appears on The News Quiz and The Now Show. On screen she's appeared on BBC One's Have I Got News For You, Channel 4's 8 Out of 10 Cats and Frankie Boyle's New World Order on BBC Two. She also had huge success with her sold-out stand-up show Victim, Complex last year.
Patrick Kielty has presented a huge variety of programmes, including on BBC Radio 2, BBC One's The One Show, ITV's Celebrity Love Island, BBC Two's Debatable, the BBC New Comedy Award from 2011 – 2015, BBC's Fame Academy, and Channel 4's Stand Up for the Week. He will host the episode on September 13.
Andrew Maxwell has been a regular across TV and radio, narrating MTV's Ex on the Beach as well as appearing on BBC's Never Mind the Buzzcocks, BBC Two's Mock The Week, BBC One's Have I Got News For You and ITV2's Celebrity Juice. On radio, he presents Radio 4 comedy, Welcome to Wherever You Are, and had a Radio 4 series Andrew Maxwell's Public Enemies in 2013.
Andrew Maxwell says: "As an avid Radio 4 listener, it's a real honour to be asked to host the News Quiz. I'm chuffed!" 
Sioned Wiliam, Commissioning Editor for Comedy at BBC Radio 4 and 4 Extra, says: "It's great to be celebrating 100 series of The News Quiz with such a brilliant list of comedy names, bringing their own spin to the show. As one of Radio 4's flagship programmes, The News Quiz attracts millions of listeners on-air as well as to the chart topping podcast. I'm excited to bring a variety of talents to guest host."
The News Quiz was created by John Lloyd and was first broadcast in 1977 with Barry Norman as chairman. Over 42 years and 100 series, regular panellists have included the late Jeremy Hardy, Susan Calman, Hugo Rifkind, the late Linda Smith, Simon Evans, Lucy Porter, Mark Steel, Rebecca Front, Ian Hislop, Samira Ahmed, and Ayesha Hazarika. Former hosts include Sandi Toksvig, Simon Hoggart, Barry Took, Barry Norman and most recently, Miles Jupp.
The next host of The News Quiz will be announced in due course.