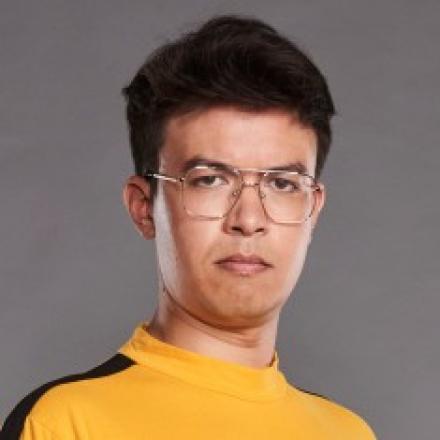 Last year the Edinburgh Comedy Awards Best Show shortlist consisted of seven shows. It was pretty clear early on that the ultimate winner Rose Matafeo was one of the front runners. I've been at this year's Edinburgh Fringe for well over a week now, spending most of my days (and nights) in dark sweaty rooms hunting out the best shows on offer. I would say straight away that the standard has been incredibly high. Attendances have seemed pretty good too to me. I'd say I've only seen one real dud and I certainly won't name that here.
But picking a potential winner of the Best Show award, now sponsored for the first time by digital comedy channel Dave, is not as easy this year. There are shows that are selling a lot of tickets, shows that are getting very good reviews. Show that people are talking about. But I'm not sure if there is the same consensus at this stage as there was about Rose Matafeo. 
So this below is what I would suggest the shortlist would look like now, based on the shows I've seen and shows I've heard good things about. And of course there are a lots of shows I haven't seen or heard about. Some possible contenders have not even opened yet. 
I'm not on the Dave Edinburgh Comedy Awards Panel and the following list is by no means definitive. I've got no inside info. As far as I know the judging panel hasn't even formally met yet to discuss shows. Shows here could easily get knocked off if better shows come along. Some shows on the list below are personal favourites with strong flavours that might be hard to win over enough of the judging panel to get on the shortlist.
So basically what I'm saying is that this is just a bit of fun. It's what I'd like to see on the list. There are over 750 eligible comedy shows in Edinburgh. I've barely scratched the surface. But I'd also say if you are in Edinburgh or see these shows below coming to your town bag a ticket. Even if they don't win any awards I don't think you'll be disappointed.
The nominations will be announced on Wednesday 21st August, and the winners revealed on Saturday 24th August at the Dovecot Studios. 
Read Our Best Newcomer Predictions here.
Phil Wang – Rising Anglo-Chinese-Malaysian hits stand-up paydirt with this personal show Philly Philly Wang Wang.
Desiree Burch – A rollercoaster tale of race, sex and identity set at the Burning Man Festival, Desiree's Coming Early!
Suzi Ruffell – my perennial personal favourite, she's been on my tips list for the last couple of years too. All I need to do now is convince the judges 
Jessica Fostekew – I'm hearing nothing but good things about this show from regular host of hit podcast The Guilty Feminist
Josie Long – I went to the show thinking I'd heard everything about childbirth and climate change but I should have known that this veritable Fringe veteran would have a fresh take on two well-trodden subjects. 
And finally there is usually someone who graudates from the Best Newcomer list to the Best Show list. Take your pick this year from Maisie Adam, Sara Barron or Sarah Keyworth.
*needless to say I expect I've left at least one person out.