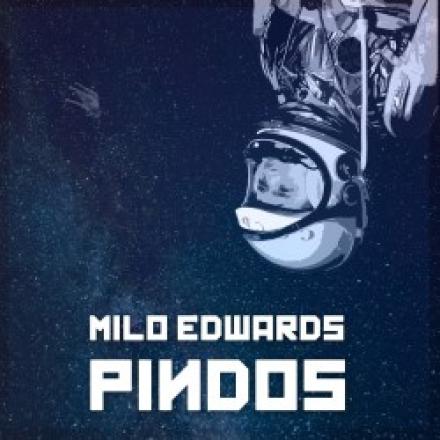 A few years ago Milo Edwards made the news when it was reported that this Cambridge graduate had become an unlikely stand-up star in Russia. In Pindos – an all-purpose Russian word for American which now tends to mean "foreigner" – he tells the story of his flirtation with Soviet superstardom and how it is not what it is cracked up to be.
However, there is a sad twist in the tale. Shortly after Edwards started his Edinburgh run his father died in London. Edwards had to cancel a couple of dates to be with his family but then returned. His father's wish was that he continues this run. The show remains the same, until the end. There have been plenty of 'dead dad' shows on the Fringe in recent years, but I don't think I've seen any that have concluded with such a raw, moving coda.
Before that though we get the entertaining story of Edwards' unlikely post-uni gap year. Anyone who thinks that post-Communist Russia is pretty much like the rest of capitalist Europe should think again. It's country riddled with corruption and crime and with a pretty laissez faire fatalistic attitude to death. They can put people in space but people falling from buildings seems to be an everyday event.
Edwards' experiences range from tutoring an oligarch's child to dealing with Kafkaesque red tape and bureaucracy – spending a day travelling to get some papers only to find the office closed on arrival despite what it says on the website – to more frightening dangerous encounters.
He had gone to Russia on a bit of a whim because he liked learning languages and having done a few gigs in Russian was talent spotted to go on TV. He ended up doing well on a kind of Russia's Got Talent show and found himself touring the country. As he explains in his show he was famous, but hardly superstar famous, just a bit Geordie Shore famous. Forget limos and luxury, the 'tour' was still pretty primitive. It is no surprise to hear that he is now based in the UK again. 
Edwards is an amiable skilful storyteller and he keeps you hooked throughout. It probably helps that he has an original story to tell, but he also has a sharp wit and a keen eye for small details. As the story reaches its conclusion he explains about the recent tragic personal events back home. I won't say what happens next. Except I've rarely, if ever, seen a bonding moment like this between a performer and their audience.
Milo Edwards: Pindos runs until August 25. Details here.
Read more Edinburgh Fringe reviews here.
****