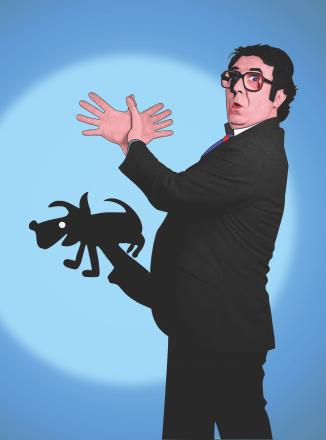 The Hardees - the defunct Malcolm Hardee Awards - are being revived.
Presenting three prizes (Comic Originality, Cunning Stunt and Act Most Likely to Make a Million Quid), the not-quite-annual, occasionally shambolic awards are presented at the annual Edinburgh Festival Fringe in August, in memory of Malcolm Hardee. He was a comedian, promoter, venue proprietor and "godfather to a generation of comic talent" who "maintained a fearlessness and an indifference to consequences" throughout his life.
Last held in 2017, the awards were founded by John Fleming, a long-time friend and professional collaborator with the anarchic "patron sinner of alternative comedy", aiming to continue celebrating the vein of no-holds-barred, anarchic comedy spirit that he was known for.
Started in 2005, the year of Hardee's death, Fleming now hands control of the awards over to British Comedy Guide (comedy.co.uk), with the full involvement and blessing of Hardee's family.
British Comedy Guide – which runs the world's most comprehensive comedy listings of the annual Edinburgh Fringe – is also the organiser of the Comedians' Choice Awards (formerly the Barry Awards (UK)), and media sponsor of the Comedy Poster Awards.
This year's Hardees judges are Marissa Burgess, Claire Smith, Kate Copstick, Bruce Dessau, Jay Richardson; and British Comedy Guide's Ian Wolf.
The 2019 award ceremony will take place at The Counting House on Friday 23rd August, beginning at midnight and running into the early hours of Saturday 24th.
A shortlist for each prize will be announced on Wednesday 21st August. Nominations are accepted via email at [email protected]
Notes for editors