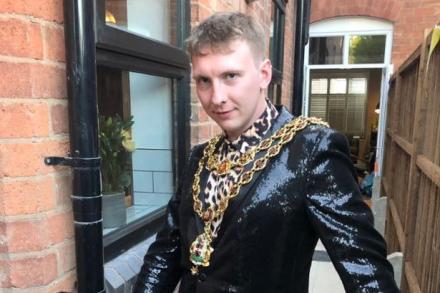 Comedian Joe Lycett raised £3,000 for charity when he opened his kitchen extension in Birmingham earlier this year.
The 31-year-old raffled tickets to be present at his Kings Heath home when the Lord Mayor of Birmingham cut the ribbon during the official ceremony in May.
Former Mayor Yvonne Mosquito took up his invitation and Lycett said it was the "most wonderful day possibly in my entire life." Ms Mosquito said Lycett "captures the spirit of Birmingham...What he did for us in Birmingham was quite unique and unusual. It's never happened before."
Celebrity guests who popped in included Katherine Ryan, Lloyd Griffith and Nick Owen from BBC Midlands Today.
The money will go towards the Lord Mayor of Birmingham's charity. 
Picture: Joe Lycett/Twitter
More on this story here and you can watch the opening below.