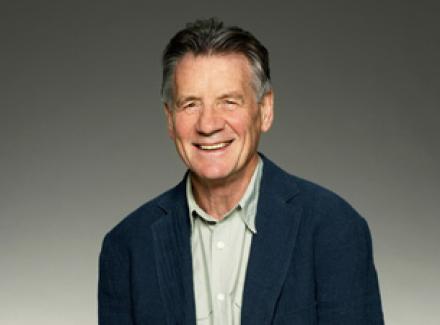 Monty Python's Michael Palin is to set out on a solo tour this autumn. The tour will start in Crawley in September and end in his hometown of Sheffield in October and will be called Travelling To Work – the same title as his third volume of diaries to be published at the same time, covering his post-Python career when he became famous for his globetrotting documentaries.
Palin talked about his plans on Radio 4's Front Row and explained that this would not be a stand-up show or a sketch show but nor would it simply be a book reading tour. There is no script yet, but the first half will be an "overview of the travels" and the second half will be "completely spontaneous" – depending on where he is gigging and what he has done there in the past. So if he is in Scotland, for instance, he will talk about Python's time there making films on location.
The latest volume of his diary includes passages about Graham Chapman's death and also covers Palin's mother's death, but the live shows will be "enjoyable" and not, he explained, "a psychodrama". Palin expressed surprise that there is so much interest in his history. "As I turned 70 a lot of people want to find out more about the past". 
The tour follows on from Monty Python's much-publicised reunion at the O2 Arena, which they recently said would be their last ever live gigs together.
Buy tickets for Travelling To Work here.