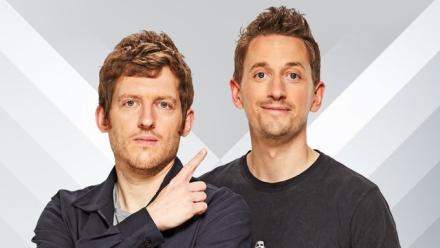 Comedians Elis James and John Robins are to leave Radio X. This Saturday 30th March will be their last show, having started their digital indie show five years ago.
John Robins posted the news on their show's Facebook group, thanking their fans and explaining the reasons.
"We have not left under a cloud of unproduceability, we didn't swear on air or slag off a Southampton-based singer/songwriter, we just felt the time was right for a new challenge, and are so proud of the work we have done, and the friends we have made."
Robins thanked producers Vin, Joe and Trav and added: "It is incredibly sad to be leaving such good friends. We owe them absolutely everything, and could not have hoped to learn and be guided by such wonderful people. If the tone of the show has been welcoming, sensitive and kind, it is because the people who produced it all embodied those qualities. We will miss you guys.
We will be taking some time off now, but panic not! We will be back working together very soon. See you in a few weeks!
John and Elis"
The show helped to make the duo stars and spawned both sell-out tours and their best-selling book The Holy Vible.