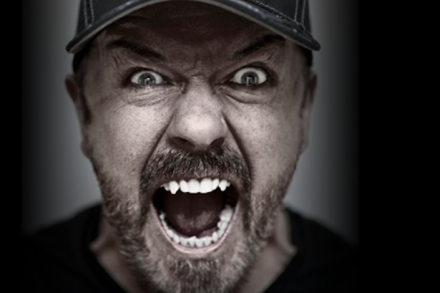 Ricky Gervais has revealed that he will be doing some warm up shows for his next tour entitled #SuperNature outside London over the next few weeks.
He tweeted: "Gonna do a few #SuperNature warm ups around the south of England in January and February  Brighton, Aylesbury, Watford, Bath. The chance to see an International megastar in a small venue on the cheap! #Philanthropist Tickets go on sale next Friday."
He later added that tickets for the official tour will go on sale soon after, but not all of them: "Soon after but not all at once as I'll probably tour for over a year."
Gervais also has some warm up dates planned at Jackson's Lane Theatre in North London near to his London home, but they are already sold out.
Tickets will go on sale on Friday at 10am here.
Picture: Rich Hardcastle