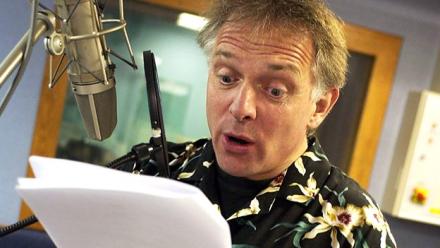 In Rik Mayall On Radio, broadcaster and producer John Lloyd explores the fascinating radio contributions of the actor and comedian Rik Mayall to reveal a remarkable and eclectic mix of programmes and archives.
Rik Mayall was one of the first and foremost alternative comedians in the UK, best known for his work on TV's The Young Ones, Bottom and The New Statesman, which all had tremendous impact on British situation comedy. However whilst enjoying tremendous success on television Mayall also made many captivating contributions to radio which are often overlooked.
In this special tribute, in the year Mayall would have celebrated his sixtieth birthday, John Lloyd introduces highlights from Mayall's radio years along with illuminating new interviews from some of the people closest to him.
Programmes featured include;
** Higher Education (2000). Mayall stars in the Lloyd Peters drama.
** The Reunion (2018) An edited version of the programme as Sue MacGregor reunites five people who made their names in the ground-breaking TV comedy The Young Ones.
**Bedside Tales: May 22nd. (2009) A classic episode of Rik's series co-written with John Nicholson
Charting Mayall's career through radio we also hear illuminating and rare footage of interviews along with extracts from his readings and plays.
Producer: Stephen Garner
Rik Mayall On Radio, Saturday 22 December, Radio 4 Extra, 9am-12.00pm