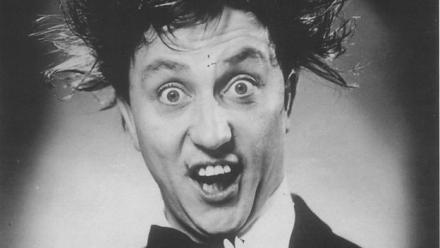 Update: To be broadcast on BBC Two, 9pm, Wednesday 26th December 2018
Ken Dodd: How Tickled We Were explores the life and work of the man described by many as "the last great music hall entertainer". Sir Ken's performing career spanned over sixty years, from his first professional stage engagement in September 1954 to his final performance in his home city of Liverpool in December 2017. After his rapid rise to stardom he stayed at the top of British show business for six decades, with countless television series, radio shows, theatre tours, summer seasons and variety shows, as well as a hugely successful career as a recording artist. He was first and foremost a stage performer, and his work in the theatre ranged from pantomime to Shakespeare. His nights of stand-up comedy, still performed in theatres all over Britain until last year, became legendary for their duration.
Ken Dodd: How Tickled We Were tells Sir Ken's story from his boyhood growing up in the 1930's in Knotty Ash, through his big break into show business and then on to his unrivalled career in entertainment. Poignant and uplifting, the programme features interviews with the people who knew Sir Ken best - friends and family in Liverpool and beyond, and his many colleagues, admirers and fellow-performers from the world of entertainment. The programme also features an interview with Sir Ken's wife, Lady Anne Dodd.