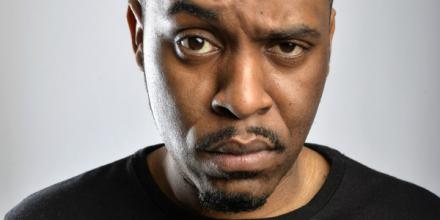 Dane Baptiste's sitcom Sunny D is to be developed for American television. 
Accordng to Deadline Fox has given a script commitment with penalty to a single camera comedy inspired by the BBC Three show. The people behind it are Saladin K. Patterson (The Last O.G.), In Living Color creator Keenan Ivory Wayans, Eric and Kim Tannenbaum's The Tannenbaum Company (Two and a Half Men) and Lionsgate TV.
Patterson and Wayans will write it with Wayans set to direct. Once again it will be about 30-year-old Dane struggling to grow up and break away from his parents who he still lives with.
Sunny D started life as an online comedy for the BBC and then a series ran on BBC Three and received good reviews. Beyond The Joke's review hinted at it's potential to cross the Atlantic: "Despite proudly flying the flag for black British comedy – Baptiste has talked about growing up on BBC Britcoms – Sunny D does actually have an American feel to it in that the pace is fast and jokes are crammed in at every opportunity," adding that "importantly, Sunny is funny."