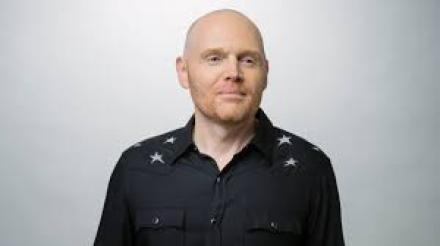 Update - second date added at Royal Albert Hall on March 5. Tickets available at link below.
Comedian Bill Burr has announced new UK tour dates, Bill Burr: 50. 
  
Burr's Monday Morning Podcast is one of the most downloaded comedy podcasts on iTunes. The third season of his hit animated Netflix series, F Is For Family, will premiere on November 30, 2018 featuring Bill, Laura Dern and Justin Long as the Murphy family. On January 31, 2017, Bill 's premiered his fifth hour-long comedy special, Walk Your Way Out, on Netflix.  
  
Bill can currently be seen in the Hugh Jackman film, The Front Runner.  He was seen in the Mark Wahlberg and Will Ferrell film, Daddy's Home; he co-stars opposite Kevin Costner in the indie film, Black or White; was seen in the Paul Feig film, The Heat, alongside Sandra Bullock and Melissa McCarthy and in the Al Pacino and Christopher Walken film Stand Up Guys.  Bill received raves for his recurring role as "Kuby" on the hit AMC-TV show, Breaking Bad.    
Buy tickets for all dates here.
U.K. Tour Dates:   
  
28 Feb 2019                  Glasgow, U.K.                           SEC Armadillo 
01 Mar 2019                  Birmingham, U.K.                      Resorts Word Arena 
02 Mar 2019                  Manchester, U.K.                      O2 Apollo Manchester 
4 & 5 Mar 2019                  London, U.K.                             Royal Albert Hall