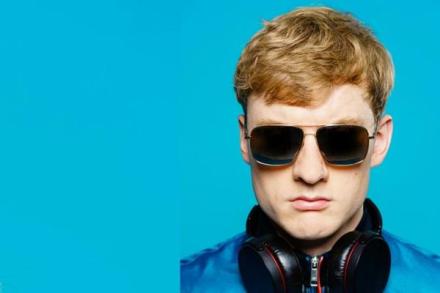 Following a sell-out debut run and critical acclaim for his brand-new show 'Cold Lasagne Hate Myself 1999', James Acaster has announced a second West End run of the show, taking place across six performances at London's Phoenix Theatre, from 14th -19th January 2019. Tickets go on sale at 10am on Friday 23rd November 2018, at livenation.co.uk. 
Come and catch James as he reflects on the best year of his life and the worst year of his life and does stand-up comedy about them while throwing a strop. 2019 will also see James tour nationally with the show in the autumn.
Explaining the name for the show, James commented: "One time I bought a lasagne from the supermarket, heated it up in the oven and ate a bit of it and it wasn't very nice so I put it in the fridge because it felt wrong to dump a whole lasagne in the bin and then later on I ate a spoonful of the cold lasagne because I was drunk and it was absolutely delicious. It was 4am. I then changed the name of a WhatsApp group I was a part of to 'COLD LASAGNE HATE MYSELF 1999' because I had been thinking a lot about how 1999 was the best year of my life and also about how much I hate myself sometimes. The next day I was asked to name my new show. Come along."
James's previous three shows (Recognise, Represent & Reset) and Recap formed his four-part Netflix series, 'Repertoire', making him the first UK comic to shoot more than one Netflix Original special. His debut book 'Classic Scrapes' made the Sunday Times Bestseller list in 2017. A whimsical master, he has received acclaim from around the world, including a record breaking 5 consecutive nominations for 'Best Comedy Show' at the 2012, 2013, 2014, 2015 & 2016 Edinburgh Fringe Festivals.
James has also been enjoying success in the US, with a run of sold out debut shows in LA and New York this year, adding extra dates due to demand. He has also performed on CBS's 'Late Late Show with James Corden' and TBS's 'Conan'.
His host of UK TV credits include Mock the Week (BBC One), Live at the Apollo (BBC One), Would I Lie to You (BBC One), QI (BBC Two) and Have I Got News for You (BBC One).
TICKETS ON SALE NOW HERE.
UK tour dates here.