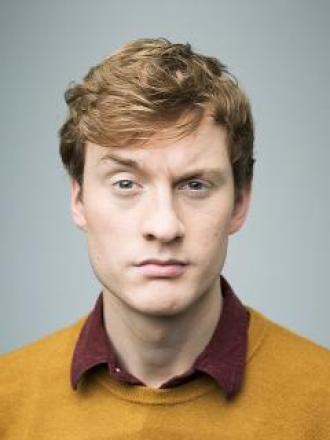 James Acaster has announced the UK tour for his brand new show 'Cold Lasagne Hate Myself 1999', but fans outside London may have to wait a while. It will start at the Reading Hexagon on September 12, 2019 and currently finishes at the Ipswich Corn Exchange on December 5, 2019. 
This follows an extended West End theatrical run in London in early 2019. Buy tickets for those dates here.
He is also planning to appear at the Edinburgh Fringe Festival next summer but details have not been announced yet.
In the show Acaster reflects on the best year of his life and the worst year of his life and does stand-up comedy about them while throwing a strop. 
His last three shows (Recognise, Represent & Reset) and Recap form his recently released four-part Netflix series, 'Repertoire'. His debut book 'Classic Scrapes' made the Sunday Times Bestseller list in 2017. He received a record breaking five consecutive nominations for 'Best Comedy Show' at the 2012, 2013, 2014, 2015 & 2016 Edinburgh Fringe Festivals.
James has recently been enjoying success in the US, performing in LA and New York and on CBS's 'Late Late Show with James Corden' and TBS's 'Conan'. In Los Angeles he had problems with his air bnb accommodation which turned out to be shared rather than private, but that's another story.
His UK TV credits include Mock the Week (BBC One), Live at the Apollo (BBC One), Would I Lie to You (BBC One), QI (BBC Two) and Have I Got News for You (BBC One). He can currently be seen on Taskmaster on Dave.
Tickets for the tour are on sale here.