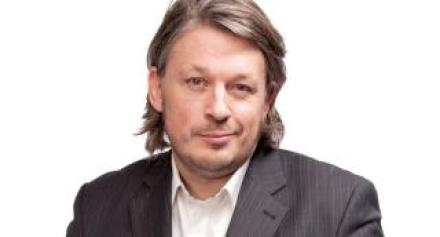 Update Sept 1. He's up to £21,000 now.
Richard Herring has launched a new Kickstarter campaign to raise money to film his next series of Richard Herring's Leicester Square Theatre Podcasts.
The campaign aims to raise £30,000. It was launched at the weekend and so far at the time of writing 37 backers have raised £13,371. The deadline is Sunday, September 23, 2018, 9:10 PM BST.
There will be 36 video episodes this year. 18 have been filmed, there are 18 to go. Adam Buxton, Jonathan Ames and Michael Sheen are among the names aleady lined up.
Backers will receive all sorts of special goodies including badges, stickers and links to unseen backstage clips - including a juicy extra clip of Brian Blessed. Generous donors can also see an interview with Herring about his unforgettable encounter with Brian Blessed and if you pay more there is also a RHLSTP Rubik's cube, five different T-shirts and an executive producer credit up for grabs.
All the money raised goes towards production costs, etc, and not into Richard Herring's pocket.
Find out more and back this project here.