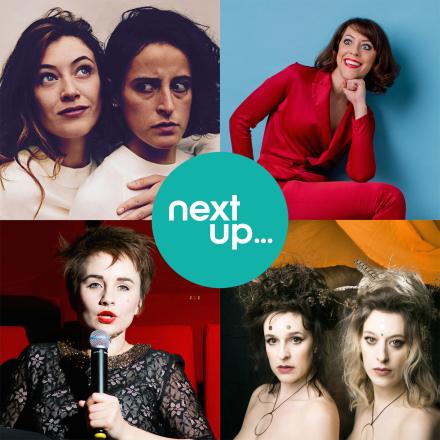 Subscription video-on-demand platform NextUp has annou​nced the shows that they're filming a​t the Edinburgh Fringe with more they've scouted being programmed for their Autumn filming schedule in London.
Acts that are being recorded this week include Roisin and Chiara, Laura Lexx, Alison Thea-Scott and Norris & Parker.
Sarah Henley, NextUp's co-founder says: "​These are exactly the kind of comedy shows which set NextUp apart; as well as being brilliantly funny - they're surreal, sketch, storytelling, absurd and reflect the true variety of the fringe which we're delighted to record for fans everywhere to enjoy."
NextUp features over 95 full length comedy specials from household names such as Richard Herring and Tommy Tiernan as well as championing rising stars such as Rachel Parris and Jordan Brookes, with a new special released every week. The NextUp App has been featured as Apple's 'App of the Day' and has a five star rating in both app stores.
A NextUp subscription is just £3.50 a month with a 30 day free trial. Nextup also supports comedians in numerous ways including a Spotify-style revenue share and supporting community projects including the ​Care Home Tour​.
NextUp are currently running a crowd-equity campaign on Seedrs  to help support further filming. This means that comedy fans can buy shares in NextUp (which come with great membership rewards) from as little as £10.
More here: www.nextupcomedy.com