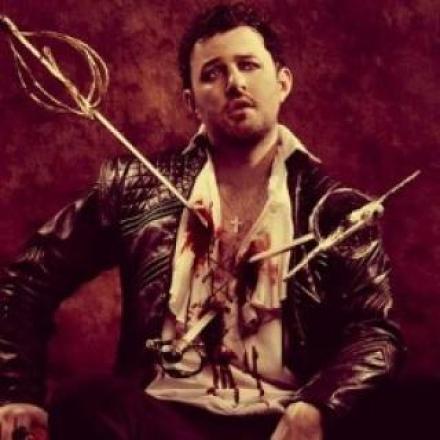 Update 22/8 - The Edinburgh Comedy Awards shortlist will be announced today at 3pm. In the meantime here are the predictions I made after one week at the Festival. I've made two changes to this list following almost two more weeks at the Fringe. Fin Taylor has been edged out by Felicity Ward and Ciaran Dowd  (pictured) has been moved to my Best Newcomers list so has been replaced by Ahir Shah. As a consolation prize I've kept Dowd's picture in. See below.
Last year the Edinburgh Comedy Awards Best Show shortlist consisted of a record nine shows (and, for the first time, two winners - John Robins and Hannah Gadsby). I've been at this year's Edinburgh Fringe for just over a week now, spending most of my days (and nights) in dark sweaty rooms hunting out the best shows on offer. I would say straight away that the standard has been incredibly high. Attendances have seemed pretty good too to me. I'd say I've only seen one real dud and I certainly won't name that here. This below is what I would suggest the shortlist would look like now if it was based on the shows I've seen.
I'm not on the 2018 Edinburgh Comedy Awards Panel this year and the following list is by no means definitive. It's based on my own judgement, not any inside info. As far as I know the judging panel hasn't even formally met yet to discuss shows. Shows here could easily get knocked off if better shows come along. Or the 2018 shortlist might be, erm, shorter. Some shows on the list below are personal favourites with strong flavours that might be hard to win over enough of the judging panel to get on the shortlist.
So basically what I'm saying is that this is just a bit of fun. It's what I'd like to see on the list. There are over a thousand comedy shows in Edinburgh. I've barely scratched the surface. But I'd also say if you are in Edinburgh or see these shows below coming to your town bag a ticket. Even if they don't win any awards I don't think you'll be disappointed.
Kieran Hodgson - to be reviewed.
Felicity Ward
Alex Edelman - to be reviewed
Ahir Shah