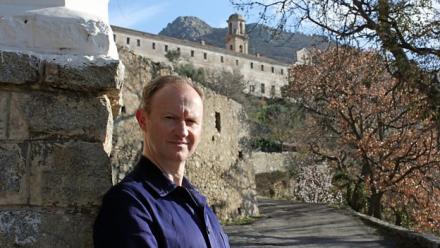 Mark Gatiss is to tell the story of forgotten artist John Minton's colourful, complex and bohemian life for the first time on television. The one-off BBC Four documentary will be part of a run of arts documentaries on the channel this summer which also includes a documentary about the Royal Academy Summer Exhibition which features the work of a number of comedians.
The League of Gentlemamn star says: : "I'm thrilled to be celebrating my love of this unjustly neglected artist on BBC Four. John Minton's life and art shine a dazzling light on a Soho long gone and a vanished England."
John Minton: The Lost Man Of British Art will go out on Monday night on BBC Four this summer, but the channel hasn't revealed which Monday night yet.