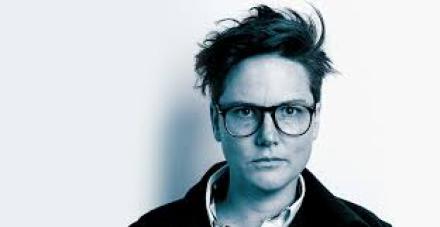 Hannah Gadsby's acclaimed show Nanette will be streamed on netflix from June 19. The show has garnered awards around the world over the last year. It won the Barry Award at the Melbourne International Comedy Festival and was joint winner of the Edinburgh Comedy Award in the aummer of 2017.
The performance at the Sydney Opera House on January 20 earlier this year was the one that was filmed for release. Gadsby has said that she will no longer be doing stand-up comedy when she finishes performing this heartfelt, personal show. She has an off-Broadway run at Soho Playhouse which ends on June 30 and then perfoms Nanette in Los Angeles on June 6 and 7 at Largo before a final perfomance on July 26 at The Just For Laughs Festival in Montreal.
Gadsby has recently announced that she has cancelled her latest Edinburgh Fringe show due to conflicting schedules.