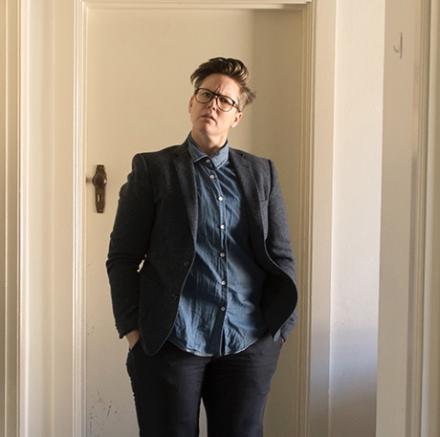 Hannah Gadsby, who was the joint winner of the lastminute.com Edinburgh Comedy Award for Best Show last year with John Robins is returning this year with a new show about art.
Gadsby had said that she was giving up stand-up after her last show Nanette. This year's show is not stand-up and will be listed in the Theatre section of the forthcoming programme, though we are assured it will be funny. It is a serious Art Lecture about the massive blind spot in the male gaze. 
The Australian comedian, who has a degree in Art History and Curatorship wants to show how to value what cannot be measured, how to look at art through closed eyes and why we must use our imagination to find all those women who've been buried deeper than history is prepared to dig. The press release says that "his year Gadsby is not joking, and she is so much funnier for it."
Gadsby has previously presented shows about art on television and done stage shows about art in Edinburgh and Australia.
No Bones About It runs at Assembly Checkpoint from August 2 - 26. Tickets here.