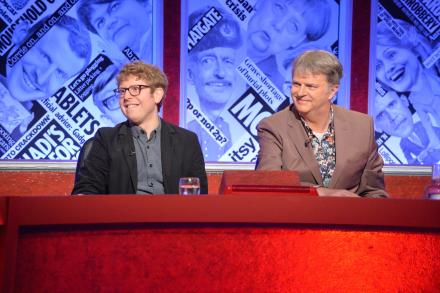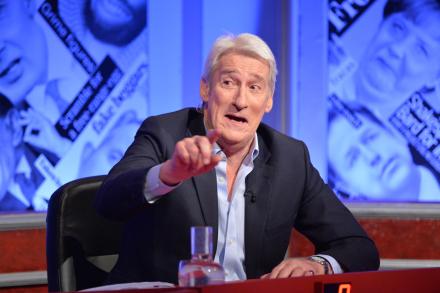 The first edition of the new series of Have I Got News For You has been recorded. 
Jeremy Paxman was the guest presenter for the first time. Reporter Steph McGovern joined Ian Hislop and Josh Widdicombe joined Paul Merton.
Paxman is the first of nine guest presenters. Joining him in making a guest presenting debut this series is Greg Davies, who has appeared on the HIGNFY panel several times but never as a guest presenter.
The Have I Got News For You Twitter account hinted at some of the gas that may appear in the show, such as:
"Reports say North Korean missile "could reach UK in months", although travelling at that speed it shouldn't be hard to shoot down."
and
"Facebook says the Cambridge Analytica scandal affected up to 87 million accounts - which, after Russian troll-bots are deducted, works out to around six people."
and
"Experts investigating the Salisbury nerve agent admit there are two things they can't pinpoint: A - Where it was made, and B - Boris Johnson."
Further established guest presenters returning for the new series include Jo Brand and Victoria Coren Mitchell.
Paul Merton is a guest on The One Show on BBC One of Friday, April 6 at 7pm. 
Have I Got News For You returns to BBC One at 9.30pm on Friday 6th April.
Photographer Credit: Richard Kendal/Hat Trick Productions