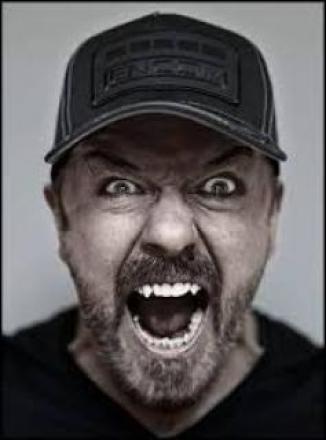 Update 15/4: Ricky Gervais has revealed a little bit more about his next live show, which he has said will be called Supernature. He tweeted: "My next tour, #SuperNature, looks at the absurdity of superstition, magic and all unsubstantiated beliefs, and celebrates the conclusion that Nature is already Super enough. What's the most incredible fact you know?"
Ricky Gervais has revealed the title of his next stand-up tour.
The comedian wrote on social media: "Thanks for all the Twitter action over the past few days. I already have enough material to start doing a few warm ups for my next tour. It's going to be called "Super Nature", by the way."
It sounds as if he has been inspired by some of the animated public discussions he has had recently about offence and virtue signalling on social media.
Gervais said last year that the hugely successfull Humanity tour has got him excited about stand-up again and he was already thinking about the next tour. He said: "I can't wait for Humanity to air so I can start all over again on a brand new show. Stand up is my new favourite passion now, so it's an absolute thrill to tour hundreds of wonderful cities and then be able to have it stream on the greatest platform in the world."
Humanity has just started streaming on netflix and the network has already bought the rights to screen his next stand-up show too. No dates for the Supernature tour have been revealed yet but it will presumably be after his next TV series which he is making for netflix, currently titled "After Life".
Picture: Rich Hardcastle