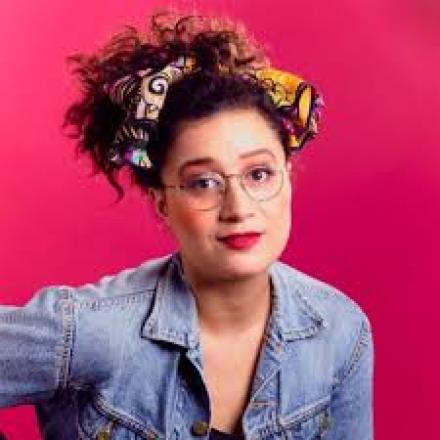 New Zealand's Rose Matafeo isn't really a stand-up comedian at all. She is simply a force of nature. A whirlwind in human form ready to whip up a comedy storm from the moment she walks on and sends up her own speccy appearance. Her performances can take in everything from physical clowning to off-the-wall mini-sketches. She can be both daft and deft as she moves through the gears building up to frequent big laughs. Her best routines involve music, as she reworks the lyrics to R Kelly's Bump and Grind, or portrays a disillusioned violinist getting fed up with their minimal contribution to a Shaggy hit. Matafeo is currently making waves in the UK following the success of her latest solo show, Sassy Best Friend, which has just added an extra night at Soho Theatre on March 5. Catch her also when she pops up here, here and here on March 10. Or anywhere else.
1. What is the last thing you do before you go onstage (apart from check your flies and/or check your knickers aren't sticking out of your skirt and check for spinach between your teeth)?
I text my family and friends to let them know I'm safe.   
2. What irritates you?
Polyester. 
3. What is the most dangerous thing you have ever done?
I nearly did a bungy jump once but then backed out at the last minute 
4. What is the most stupid thing you have ever done?
Leaving university to pursue a career in comedy yaaaay!!!!
5. What has surprised you the most during your career in comedy?
How comedians are never the height I think they'll be.
Interview continues here.