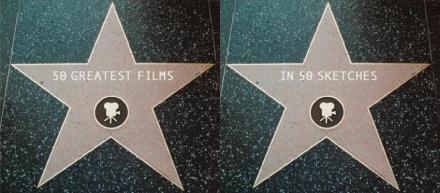 A unique gig is to take place in which some of the top comedians in the country will be recreating some of cinema's greatest films live onstage.
A poll was carried out by the Gits and Shiggles Comedy comedy organisation last December to decide on the top 50 films of all time. They will now be acted out on March 4 in a former cinema in Walthamstow with profits going to the Halo Trust charity, who create safe and secure environments in war torn communities by clearing landmines, managing stockpiles of weapons and destroying unexploded ordnance.
Among those confirmed to be taking part in the marathon show are Sara Pascoe, Tony Law, Adam Riches, Max and Ivan, Kieran Hodgson, Sheeps, Steen Raskopoulos, Rose Matafeo, Jordan Brookes, Emma Sidi, Comedian's Cinema Club, Jon Pointing, Adam Larter, Lucy Pearman, Ali Brice, Alison Thea-Skot, Gein's Family Giftshop, Late Night Gimp Fight, Goose, Massive Dad, The Birthday Girls, Beasts, Sooz Kempner, Rob Kemp, Brendan Murphy, The Story Beast, Richard Soames, Surname and Surname, Will Adamsdale, Potted Potter, Matt Highton, Stuart Laws, Eleanor Morton, Joz Norris, Pippa Evans, Thom Tuck, Patrick Turpin, Richard Sandling, The Establishment, Milo McCabe, Twins, Sleeping Trees, Graham Dickson, Flora Anderson, Thunderbards, The Twins Macabre and Simon Lukacs.
The 50 Greatest Films in 50 Sketches takes place on Sunday 4th March, 2018, from 4pm-10pm, at Mirth, Marvel and Maud, the former Granada Cinema in Walthamstow, E17. Buy tickets here.