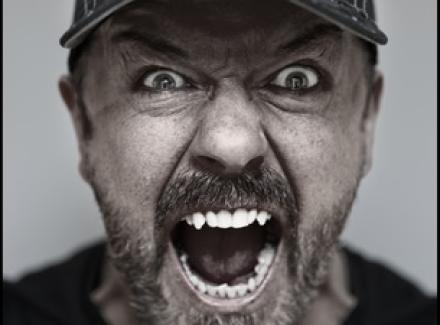 Following its launch in America on Sirius XM in October, Ricky Gervais' show, "Ricky Gervais Is Deadly Sirius" will be available to download on iTunes & Acast from Friday 15

th

 December. The first five episodes feature guests such as comedian David Baddiel, musician Noel Gallagher, scientist Richard Dawkins and Professor Brian Cox. 

Gervais said "I started out in radio, and Sirius made me an offer to return that I couldn't refuse. With 32 million subscribers, editorial control, my own playlist and absolute freedom of speech, it's the perfect platform for me, and hopefully the listener too. I'm very glad my worldwide fans outside of the US will also be able to listen to the shows when they launch on iTunes" 

It was announced in October that the deal will Sirius made Gervais the highest paid UK radio presenter in the world. It seems to have worked out well as Sirius XM announced on Twitter (on November 19th) that the show was "the most listened to Radio show in America".

During a highly successful career that spans the worlds of film, television, and music, Gervais has won seven BAFTA awards, three Golden Globe Awards, and two Emmy Awards, solidifying his position as one of the biggest names in comedy. Along the way he amassed a passionate fan base, including a large social media presence that comprises more than 12.9 million Twitter followers.

Gervais's British fans will be able to download the first five episodes of "Ricky Gervais Is Deadly Sirius" as a podcast on Friday 15th December from podcasting hosts iTunes & Acast for £1.99. A further five episodes will then be available to purchase for an additional £1.99 in the New Year.

01- Ben Bailey Smith and Huey Morgan

02- David Baddiel and Professor Brian Cox  

03- Richard Dawkins and Robin Ince

04- Noel Gallagher and David Baddiel

05- Robin Ince and Sean McLoughlin

 

 

Picture: Rich Hardcastle.