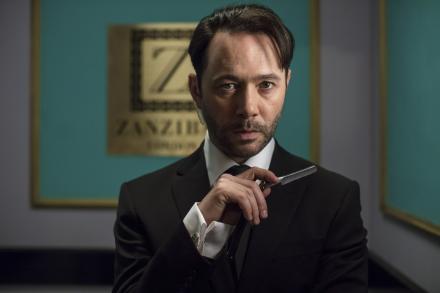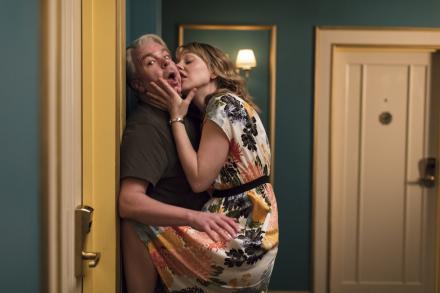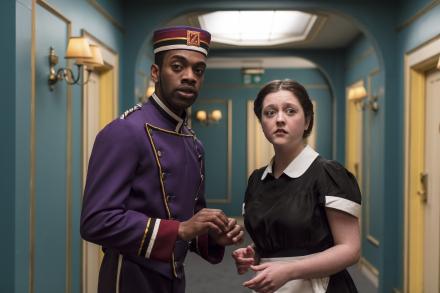 It has been confirmed by the BBC that the first episode of the fourth series of Inside No 9 will be broadcast on January 2, 2018 on BBC2 at 10pm.
The episode is entitled Zanzibar and stars series creators Reece Shearsmith and Steve Pemberton. It is written and performed in iambic pentameters, the form often used by William Shakespeare.
It is set in a hotel corridor and has a large cast including Helen Monks from Raised By Wolves, Hattie Morahan, Jaygann Ayeh, Rory Kinnear, Bill Paterson, Kevin Eldon (as Vince the hypnotist), Tanya Franks and Marcia Warren. 
"It's every Shakespeare play you've ever seen in 30 minutes," said Steve Pemberton at a recent preview screening.
Pictures: BBC/Sophie Mutevelian