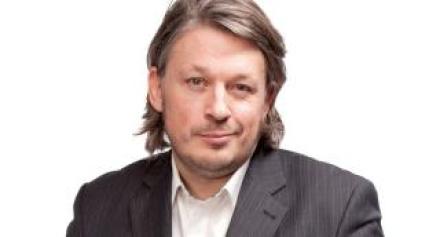 Comedian Richard Herring is one of the first people to be part of a new crowdfunding scheme from Kickstarter entitled Drip, a way to fund artists regularly through subscriptions. Comedian/musician Reggie Watts is also one of the initial 100 people involved in the concept..
In return for monthly donations of £3 subscribers will get various extras including the following:
Access to a secret channel including all the backstage interviews ever done (and new ones added all the time) with the Richard Herring Leicester Square Podcast guests in which you get about 5 minutes of extra conversation with stars like Dawn French, Eddie Izzard and David Cross. Plus the uncensored bit about Prince Andrew from the Sophie Hagen podcast.
Question and Answer sessions. Three or four times a year there will be a live Q and A in which you can fire questions at Richard and he will answer them. 
Downloads of Richard's acclaimed stand up shows - every two months there will be the opportunity to watch or download one of the dozen stand up shows that Richard has committed to film, shows like Christ on a Bike, Talking Cock and Hitler Moustache, along with extras and other curios from Richard's archive.
Monthly draw - You will also get entered into a monthly draw with the chance to win prizes, including terrible hand-drawn T-shirts, scripts, DVDs and other exclusive material 
If you subscribe in the first 30 days, then you will become a founding member and will get pdfs of Richard's books "Bye Bye Balham", "The Box Lady and Other Pesticles", "Emergency Questions" and "Christmas Emergency Questions".
Plus all founding members will be put into a draw and comeone will win the Lannister notebook as used during RHLSTP recordings, which has been signed by nearly all the guests from Bob Mortimer in series 7 to Peter Serafinowicz in series 10.
Subscriptions will help Herring and others on Drip to make more projects.
More information here.