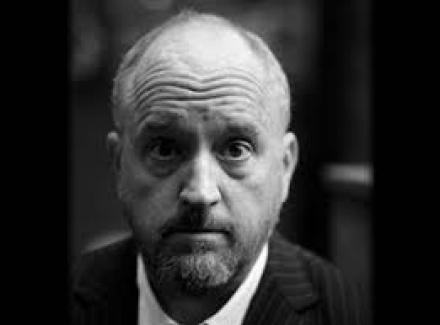 Following the New York Times story alleging sexual misconduct on the part of comedian Louis CK the company distributing his new movie I Love You, Daddy, has said it will not be releasing it.
"The Orchard will not be moving forward with the release of 'I Love You, Daddy,'" it said in a statement.
The film was financed and edited by CK and stars John Malkovich and Chloe Grace Moretz.
On Thursday night the premiere in New York was cancelled. It was rumoured that this was because a story about CK was about to appear in the New York Times. The story has now appeared, in which a number of women allege that CK masturbated in front of them.
Meanwhile HBO has announced that the comedian will not now be appearing in their Night of Too Many Stars: America Unites for Autism Programmes, due to air on November 18 hosted by Jon Stewart and featuring J.J. Abrams, Stephen Colbert, Rob Corddry, Abbi Jacobson, Ellie Kemper,  Jordan Klepper, Howie Mandel, Hasan Minhaj, John Mulaney, Olivia Munn, John Oliver, Chris Rock, Adam Sandler and Ben Stiller. And his programmes on HBO's on demand services have been pulled. 
And Netflix says it will not produce a second standup special with him. "Louis's unprofessional and inappropriate behaviour with female colleagues has led us to decide not to produce a second stand up special, as had been planned."
His agent Lewis Kay tweeted on November 10: "As of today, I no longer represent Louis C.K."
And 3 Arts Management issued this statement: "We have terminated our relationship with Louis C.K. We are committed to ensuring a safe and secure environment for our staff, clients and the community at large. We are doing a full internal review regarding this situation and are taking additional steps to strengthen our processes and procedures while engaging with our staff to address any concerns about harassment or abuse of power. This behaviour is totally unacceptable in all circumstances and must be confronted and addressed."
APA, who have promoted his live shows, have confirmed to Deadline that they no longer represent the comic.
And on Twitter Ricky Gervais has altered the poster for The Invention of Lying so that Louis CK is replaced by Barney The Dinosaur.