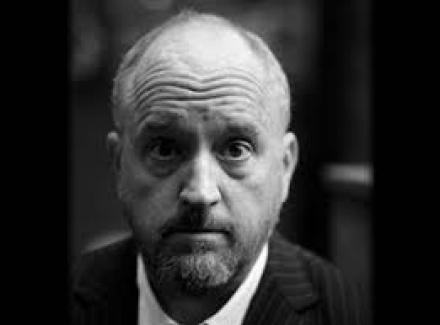 The New York Times has published a major story in which a number of women state that comedian Louis CK masturbated in front of them.
Rumours about the superstar comic's behaviour have been swirling around the comedy world in recent years.
In the article it says that in 2002 the comic invited Chicago duo Dana Min Goodman and Julia Wolov back to his hotel room and "as soon as they sat down in his room, still wrapped in their winter jackets and hats, Louis CK asked if he could take out his penis." Ms Goodman said "He proceeded to take all of his clothes off, and get completely naked, and started masturbating."
Comic Abby Schachner says she could hear him masturbating during a phone call in 2003. 
Comedian Rebecca Corry says that he asked if he could masturbate in front of her but she declined.
Tig Notaro, who CK has championed – he released her groundbreaking stand-up show in which she talked about having cancer – suggests in the article that he supported her "to cover his tracks. He knew it was going to make him look like a good guy, supporting a woman." 
The feature goes on to suggest that he has since contacted various women to apologise but the comedian's publicist Lewis Kay has only issued one comment. When approached by the newspaper he said:  "Louis is not going to answer any questions." CNN has reported that it was later said that CK would be issuing a written statement "in the coming days."
Read the full story here.