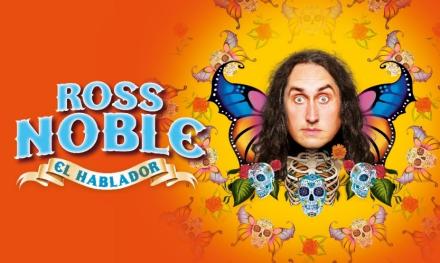 Ross Noble has announced a new tour for 2018.
Following an Australian tour his 67-date El Hablador tour will start in Glasgow on September 9. It currently finishes on December 8 in Middlesbrough and includes two nights at the London Palladium in November 2018.
Noble is currently playing Igor in the hit West End musical Young Frankenstein. The Geordie comic also has a 3-part motorcycle TV series, 'Ross Noble: Off Road', due to air on Dave in December 2017.
This is his 16th touring show, following on from extended, sell-out Australian, UK and European tours of his critically acclaimed 2016/17 show, 'Brain Dump'. 
On what to expect from his new show, Noble said: "Expect the unexpected. Unless you've seen me before. Then you know what to expect. But I might not do that. But then again, I might. I expect it will be one of those two options."
El Hablador is Spanish – it means "The Chatty One". 
Buy Ross Noble tickets here.
Ross Noble is on The One Show on May 28.