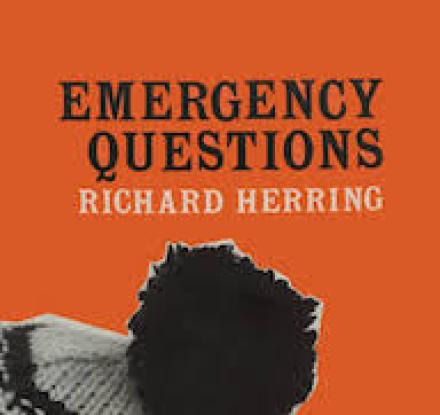 Fans of Richard Herring can now ask Alexa questions from his Emergency Questions book.
Messaging and voice applications agency Conversation Design has just published an Amazon Alexa skill for the cult book which Herring uses when he is interviewing guests for his podcasts.
"It's started as a very simple app," Rui Teimao of Conversation Design told The Bookseller, "but we have lots of ideas of how to develop it further. I've searched high and low and can't find any other book that has been published across these three formats - print, mobile app, voice app - so I think this might be an industry first in terms of the mix of platforms."
Teimao explained that the short form content is a great fit for Alexa and it was better to use jokes written by a comedian than a computer programme.
He is now waiting to see if many people will use it. "Honestly, we don't know how much demand there is. The main target for the project is 'can we give a few people a laugh'?"
Herring was contacted directed via email by Teimao and along with publishers Go Faster Stripe a deal was worked out, but if it makes a fortune he will not become rich. It has been agreed that any revenues generated will be donated to the charity SCOPE.
Read more about this here.