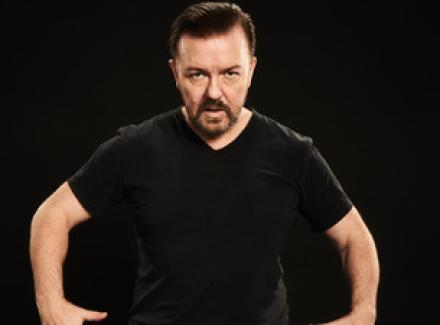 Ricky Gervais has suggested that maybe we have finally seen the last of David Brent.
Speaking to Balance magazine he suggested that the iconic character had run its course. 
He told interviewer James Gill: "I don't know. I think I'd be pushing my luck. It was nice to revisit him. But I don't want it to look like it's been a long time (with the character). When you add it up, there's about 12 hours of Brent in total. That's about half a series of the American version! But the main thing is, it would get too sad. Because it's so real, it would be too tragic: a 60-year-old man wanting to be a pop star and failing. I want to leave him with people thinking he's all right now."
In an interview in the Evening Standard last week he expressed similar sentiments saying that narratively Brent had reached the end, but did hint that he had a soft spot for Brent's band Foregone Conclusion, so never totally say never...
Read the full Balance interview here.
Ricky Gervais is currently in the middle of a run of his Humanity show at the Eventim Apollo in London. Buy tickets here.
Picture: Andy Hollingworth.