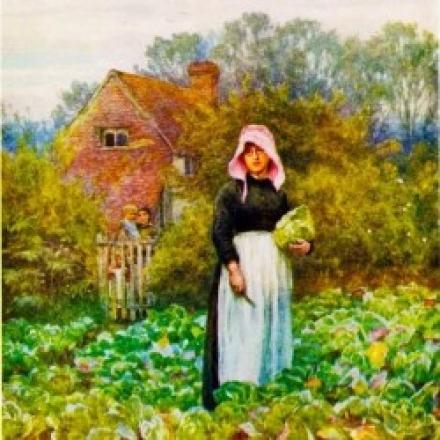 2017 could go down at the lastminute.com Edinburgh Comedy Award's year of the nutters. There have been nominations for oddball loon Spencer Brown and parrot-faced Elf Lyons in the Best Show category and in the Best Newcomer category egg-laying woman Natalie Palamides and Lucy Pearman, in which the Gaulier-train clown plays a wench in search of a husband, based on the quality of their cabbage.
This inevitably means a lot – and I mean a lot – of walking in and out of the audience comparing our cabbages (you don't have to bring your own, Pearman gives them to the lucky fellas on entry). The show could do with some better pacing. The start is very slow and there's a bit in the middle involving a telephone which also drags.
But Pearman – part of sketch combo LetLuce – is excellent as the maid with a few screws loose. And it helps when you've got an audience prepared to pitch in and pretend that they also come from the village of Middle Piddle. On the day I saw the show it turned into a veritable singalong.
There is also some unexpected puppetry and hints that Pearman's servant girl has a "bad side" that mustn't come out under any circumstances. This is weird character comedy with the emphasis on the weird rather than the character. But get on board and you should find you have a good time. You might even find a wife. 
 Lucy Pearman is at Heroes @ Monkey Barrel until August 27. Info here.
***