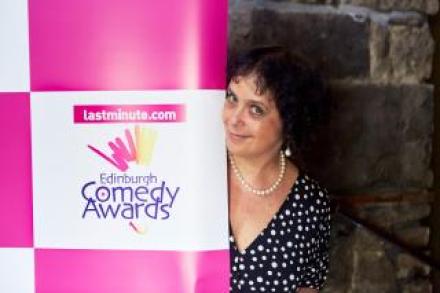 This year's lastminute.com Edinburgh Comedy Award nominations have just been announced. They are as follows: 
The nominations for Best Comedy Show are:
Ahir Shah: Control
Elf Lyons: Swan
Hannah Gadsby - Nanette
John Robins: The Darkness of Robins
Jordan Brookes: Body of Work
Mae Martin: Dope
Mat Ewins Presents Adventureman 7: The Return of Adventureman
Sophie Willan: Branded
Spencer Jones: The Audition
The nominations for lastminute.com Best Newcomer are:

Chris Washington: Dream Big (Within Reason)
Darren Harriott: Defiant
Ed Night: Anthem for Doomed Youth
Kwame Asante: Open Arms
Lauren Pattison: Lady Muck
Lucy Pearman: Maid of Cabbage
Natalie Palamides: LAID
Rob Kemp: The Elvis Dead
Nica Burns, Director of the Awards says: "70 years of the Fringe, 700 eligible shows: a record breaking year for comedy. An excellent long, long-list resulted in a particularly passionate and lively debate by the ten strong judging panel. It is unprecedented  to see an almost gender-equal list with four women on the shortlist of nine, one more nomination than in 2015 and 2016, and some exciting new names for the public to discover."
The winners will be announced on Saturday 26 August at Dovecot Studio, Infirmary Street, by last year's winner Richard Gadd and the 1997 winners The League of Gentlemen.
The Awards and prizes are:-
•Best Comedy Show with a cash prize of £10,000
•Best Newcomer with a cash prize of £5,000
•Panel Prize with a cash prize of £5,000
The winners and nominees can be seen at the lastminute.com Edinburgh Comedy Awards Show on Sunday 28 August at 15.30 at The EICC. Tickets here.
A list of the judges is here.