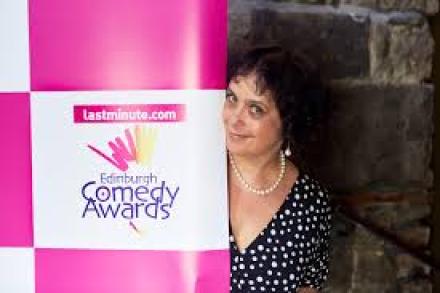 Nica Burns, Director of the lastminute.com Edinburgh Comedy Awards, has revealed the judging panel for this year's Edinburgh Fringe Festival.
The panel consists of seven professionals and three comedy punters representing the public. This year – the 37th year – the panel will be chaired by Helen Hawkins – Culture Editor, Sunday Times.
The full panel is as follows.
Helen Hawkins, Chair and Culture Editor, Sunday Times.
Mark Boosey – Editor, British Comedy Guide
Tilusha Ghelani – Commissioning Editor, Sky
Tanya Qureshi – Commissioning Executive, Channel 4
Geoff Rowe, Director of  Leicester Comedy Festival
Alex Smith – Producer, BBC Radio 4
Mark Wareham –TV Editor and Comedy Critic, Event magazine, Mail on Sunday
Alex Caven – Public Panellist
Sam Moulton – Public Panellist
Nicholas Thompson – Public Panellist
Nica Burns says: "2017: what a year it promises to be!  70 years since the International Festival was created and the Fringe invented itself. The 37th lastminute.com Edinburgh Comedy Awards celebrates this special birthday year with a record 700 eligible shows.  Comedy has been the largest strand of entertainment at the Fringe since 2008 and our greatest comedy stars continue to hone their laughs, develop their skills and be discovered here at the Fringe.  A warm welcome to what will be a very hard working judging panel chaired by Helen Hawkins, Culture editor, Sunday Times in what promises to be a particularly exciting year".
There will be no changes in regard to the judging or the Awards categories. All shows eligible will be automatically seen, this includes Comedy Cabaret shows in the Cabaret section of the programme. Last year over 550 different comedy shows were seen by the Awards team. The shortlist will be announced on Wednesday 23 August with the winners announced at a lunchtime ceremony on Saturday 26 August.                                                             
The prize money for Best Comedy Show is £10,000 with £5,000 each for the Best Newcomer and the Panel Prize winner.