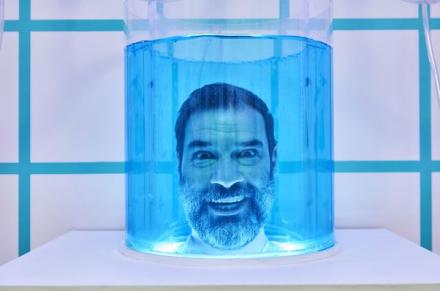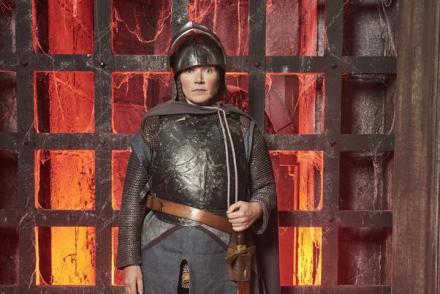 Adam Buxton and Jessica Hynes have lent their comedic talents to the new series of The Crystal Maze. They will make cameo appearances in the legendary adventure gameshow, which is back on Channel 4 later this month, hosted by Richard Ayoade.
The series sees teams of five contestants navigate the Aztec, Medieval, Industrial and Futuristic zones before facing the fans in the iconic Crystal Dome. On their journey through the maze, our adventurers will encounter fiendish challenges and some interesting surprises.
In the Futuristic Zone, contestants will come face to face with Jarhead, played by funnyman Adam Buxton. Jarhead's game sees one player answer a trio of riddles, which if correctly solved, will allow Jarhead to use his mind to release an all-important crystal for the team.
Meanwhile the Medieval Zone is guarded by The Knight, played by Spaced ace Jessica Hynes, who will be seen defending the ancient realm.
The new series of The Crystal Maze kicks off on Friday 23rd June, 9pm on Channel 4. The first team to take on the maze will be celebrity contestants Ore Oduba, Vicky Pattison, Alex Brooker, Lydia Bright and Louie Spence, raising funds for Stand Up To Cancer.