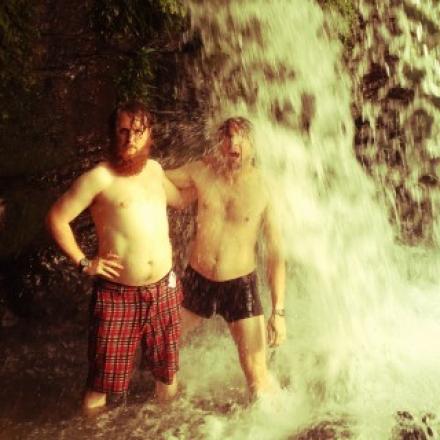 Tim Key and Tom Basden (pictured) plus Felicity Montagu and Emma Sidi are among the stars of a new darkly comic adaptation of Franz Kafka's Metamorphosis. 
This contemporary version is adapted by Alan Harris and will be broadcast at 2.30pm on Radio 4 on Saturday, June 24 as part of their Dangerous Visions season.
Gregor Samsa's life is dominated by routine - the monotony of his busy commute, mindless call centre job and crowded tower block home is steadily taking its toll. Then one morning Gregor awakes to find himself transformed into a giant insect. As he attempts to master life with six legs, his family must also learn to live with his new look. 
Full cast below:
Gregor…. Tom Basden
Grete…. Emma Sidi
Father…. Kenneth Collard
Mother…. Felicity Montagu
Pest Controller…. Tim Key
Juri…. Simon Ludders
Mr Lazarus…. Mike Bubbins
Mrs Dawson…. Alison Belbin
Narrator.... Peter Marinker