By Bruce Dessau on
26/5/2017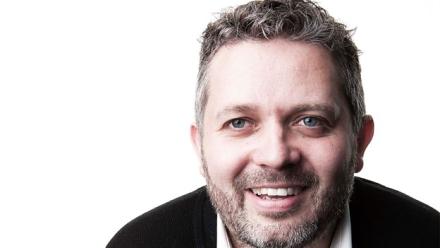 Shane Allen, Controller, Comedy Commissioning has announces a raft of new BBC satirical shows featuring talent including Tracey Ullman, Charlie Brooker, Frankie Boyle, Diane Morgan, Luisa Omielan and Rhys Thomas.
Allen says: "This range of shows puts a contemporary spin on the decades' long, rich tradition of satire on the BBC. In a tumultuous political climate, the desire and opportunity for satire is at an all-time high.
"The fast moving social media age presents a new challenge in a fluid news landscape, so we need to be ever more up to date and reactive. This gathering of idiosyncratic comic minds is a concerted effort to create a satirical hall of mirrors to reflect upon."
BBC One
Following two successful series of Tracey Ullman's Show, the award-winning actress, impressionist and comedian is back on BBC One with a half hour special to transmit in the aftermath of the election.
Tracey Breaks The News will be filmed close to transmission, and will feature the return of series favourites Angela Merkel and Nicola Sturgeon. And Tracey will also be tackling Theresa May for the first time. The show will be a mix of famous political figures and everyday people, all reacting to the aftermath of the general election and the anniversary of the Brexit vote. It's no longer just a view of the UK – this show will feature Russians, Europeans, and a new take on Melania Trump.
Ullman says: "I'm excited the BBC has asked me to make a show at this time. We've decided to shake it up with a more topical format because things move so fast these days it's like every 10 minutes I'm voting for something.
"There's never been a better time to be imitating world famous political women, and I admire and thank them all: Angela Merkel, Nicola Sturgeon, and my home girl newbie Theresa May. I can't wait to get stuck in - thanks to the BBC and my brilliant team. It really is a privilege."
BBC Two
On BBC Two, Frankie Boyle's New World Order sees Frankie hosting a four-part discussion, where the week's talking points will be dissected, as well as examining the wider political and cultural agendas that are shaping our fast changing world. Commissioned in the midst of the most unprecedented political and world events in recent history, comedians Sara Pascoe and Katherine Ryan will join Frankie as he leads an informed, provocative and debate-fuelled review in which he presents comedians, experts and punters with his own outspoken views and invites them to counter him.
Boyle says: "As a newly recruited shill for the military industrial complex, I look forward to distracting the bovine masses and earning my place on the Space Ark beside the frozen head of John F Kennedy."
Also on Two, the witless commentator from Charlie Brooker's Weekly Wipe, Philomena Cunk lands her own epic five-part series - Cunk On Britain, exploring the rich, historical journey that's led our great country to 2017's Brexit Britain.
From the oldest era imaginable, Cunk's insightful analysis of events and popular culture will tell the story of Britain's battles, Medieval monarchs and the expansion of the Empire, right up through Thatcher, Britpop, the discovery of Nick Clegg and the invention of Brexit.
She'll be asking probing questions such as: were dinosaurs the first people to discover Britain? When did Britain get officially 'Great'? Where did Robin Hood buy his tights or was that bit just made up? The ultimate guide to our country's past: Cunk On Britain. The rest is history.
Philomena Cunk says: "In 2017, Britain stands at a fork in its crossroads, so what better way to find out where we might be heading than looking behind us, into history (which apparently is a sort of 'rear view mirror' for time).
"I'll be travelling the length and width of the country talking to experts and standing in front of old buildings saying things into the camera, as I try to discover what made Ancient Britain the Modern Britain it is today."
And straight from his BAFTA win, Charlie Brooker will be back on Two towards the end of this year with his annual review, Charlie Brooker's 2017 Wipe, taking a satirical swipe at the year's biggest stories.
Charlie Brooker says: "It seems like only yesterday we were making 2016 Wipe, but apparently it wasn't. As ever, 2017 Wipe will compile the best and worst of the year into one easily-digestible jam-packed hour. It's a tradition now. A bit like the Hootenanny, but with less singing and more sarcasm."
BBC Three
Over on BBC Three, having garnered great acclaim for her What Would Beyoncé Do? show, Luisa Omielan has secured her first BBC series. Politics For Bitches is "part sexy Question Time, part documentary and part comedy gig". Each week Luisa will tackle a different political topic, breaking it down for the audience. For example: Brexit - What does it mean? And what's going to happen to me? The NHS - Why isn't it working? What's the problem with it? Female leaders - why aren't more women allowed to lead?
Omielan says: "The world of politics is so boring, alienating and inaccessible to many. I want to try and educate myself and break down what's happening in the world to empower individuals with more information."
BBC Four
Later this year, Rhys Thomas will return to BBC Four with another special of A Year In The Life Of A Year - his comic cultural review of 2017 told through mash up and manipulated archive footage.
Rhys Thomas says: "Thank you BBC Four for giving me 30 minutes of your time to ruin some of the best TV and film of 2017."