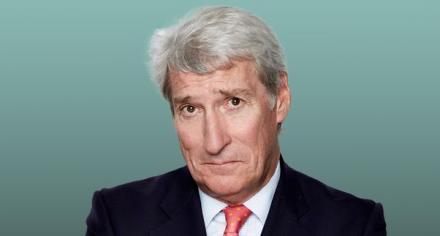 Channel 4 has unveiled its forthcoming comedy-related General Election coverage.
As the polls close on June 8 Jeremy Paxman, David Mitchell and Richard Osman will host Channel 4's Alternative Election Night, an all-night feast of reaction, comment and analysis as the results come in.
Paxman, Mitchell and Osman will be joined by a host of guests in the studio and around the country with their take on the unfolding story. Jeremy will preside over round table debates providing hard-edged commentary on the political story. Richard Osman and David Mitchell will be on hand to provide their own comedic interpretation of events, with additional analysis from Channel 4 News presenters Cathy Newman and Gary Gibbon. The Channel 4 News reporting team will also be on the ground in key electoral battlegrounds, reporting right through the night and bringing the latest news and results along with expert guests.
There will also be a special extended edition of The Last Leg on June 9. In a live two-hour extravaganza, the award-winning Last Leg team will be joined by some special guests from the worlds of comedy, entertainment and politics as they look back on the aftermath of the General Election. Adam Hills, Alex Brooker and Josh Widdicombe will be at the helm for their own brand of satirical comedy as they round up the biggest talking points of the night via the #isitok hashtag.
And new panel show The Fake News Show will peek behind the wobbly façade of fake news, dissecting the outlandish headlines, alternative facts, dodgy photoshops and viral clips that have pushed post-truth to the front pages. Has Putin really come out in support of one of the UK political parties? Could a fish-finger end up in the House of Commons? Is it really time to crush the saboteurs? Hosted by Stephen Mangan with team captains Katherine Ryan and Richard Osman and special guests to be announced.