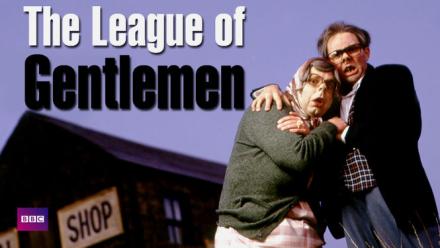 The much talked about reunion of comedy legends The League of Gentlemen appears to be definitely on.
Following a supportive tweet about the show from film director Duncan Jones Mark Gatiss posted a message of Twitter earlier today saying: "Thanks so much for your kind words Big fan. You may be pleased to know that we're planning a 'League' anniversary special!"
Reece Shearsmith followed up by replying: "We are indeed."
Third member Steve Pemberton has not commented, but then again he rarely posts on social media. Non-performing member Jeremy Dyson is also yet to comment.
Stories have appeared regularly in recent years suggested a 20th anniversary celebration would be on the cards when the three had the time in their busy schedules. The award-winning performers have always remained in contact with each other but the problem was that other work kept getting in the way. Shearsmith and Pemberton told me about their plans when they were promoting the first series of Inside No 9 back in 2014 here.
Pemberton and Shearsmith have just completed filming of the fourth series of Inside No 9 for transmission on BBC2 next year so it seems possible that a League of Gentleman project could happen later this year. Although the wait might be longer – the twentieth anniversary of their first TV series is another two years away.