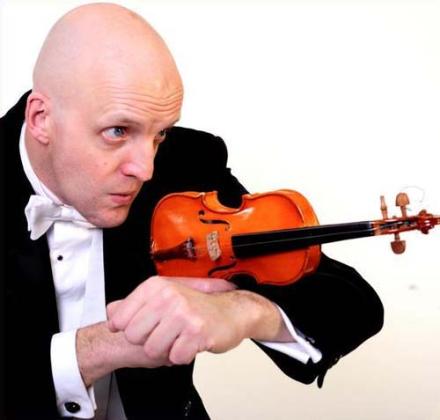 The actor/comedian Jim Tavare, who was involved in a head-on collision earlier this month, is still recovering in hospital in Los Angeles.
He has posted a new update on Facebook: "I've just had my last surgery to re-attached (sic) my hand ligaments to my wrist, as they had completely detached in the accident. The surgeon says my hand will never work the same as before, so I won't be able to play the bass again - but I'm hoping to prove him wrong".
Tavare still regularly performs live, but is better known as an actor these days. As a live performer he was famous for his musical comedy and his act with his double bass.
The fund to raise money to help with Tavare's hospital bills has now reach $15,000. To donate click here.