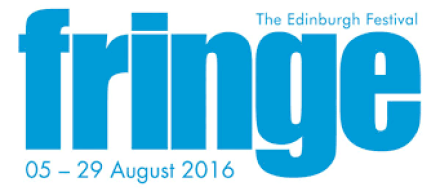 The Edinburgh Festival Fringe Society has relessed attendance and sales figures for the 2016 Fringe.
There were 50,266 performances of 3,269 shows in 294 venues across Edinburgh and by Monday afternoon, with hundreds of performances still to take place, an estimated 2,475,143 tickets had been issued for shows across Scotland's capital. The number of tickets issued reflects a 7.7% increase in comparison to tickets issued by the same point last year. This figure does not include attendances for the Fringe's free shows, which has been a major growth area in recent years.
Shona McCarthy, Chief Executive of the Edinburgh Festival Fringe Society, said: "In 2016, the Edinburgh Festival Fringe has once again been a spectacular success, welcoming performers and audiences from across the globe, and issuing an estimated 2,475,143 tickets. We hope that all those who attended ticketed shows, as well as the thousands of people who attended the 643 free shows in the programme, truly enjoyed their Fringe experience."
"The Fringe plays an essential role in the global arts community, providing a platform for artists from around the UK and the rest of the world to showcase their work and make new connections. With 48 countries represented in this year's programme, the breadth and diversity of talent on offer has been astounding."